1
Jeff Bezos
is an American technology and retail entrepreneur, investor, and philanthropist, who is best known as the founder, chairman, and chief executive officer of Amazon.com, the world's largest online shopping retailer. The company began as an Internet merchant of books and expanded to a wide variety of products and services, most recently video streaming and audio streaming. Amazon.com is currently the world's largest Internet sales company on the World Wide Web.
12/01/1964
Amazon
83000000000
1994
2
Mark Zuckerberg
is an American computer programmer and Internet entrepreneur. He is a co-founder of Facebook, and currently, operates as its chairman and chief executive officer. He is ranked by Forbes as the fifth richest person in the world. Zuckerberg launched Facebook from his Harvard University dormitory room. He was assisted by his college roommates and fellow Harvard students Eduardo Saverin, Andrew McCollum, Dustin Moskovitz, and Chris Hughes.
14/05/1984
Facebook
63300000000
2004
3
Larry Ellison
is an American businessman, entrepreneur, and philanthropist who is a co-founder of Oracle Corporation and was CEO from its founding until September 2014. He is the executive chairman and chief technology officer of Oracle. Ellison has donated up to 1% of his wealth to charity and has signed The Giving Pledge. In addition to his work at Oracle, Ellison has had success in yachting, through Oracle Team USA. He is a licensed aircraft pilot who owns two military jets.
17/08/1944
Oracle
61000000000
1977
4
Larry Page
is an American computer scientist and Internet entrepreneur who co-founded Google with Sergey Brin. Page is the chief executive officer (CEO) of Google's parent company, Alphabet Inc. After stepping aside as Google CEO in August 2001 in favour of Eric Schmidt, he re-assumed the role in April 2011. Page is the 12th richest person in the world. Page is the inventor of PageRank and an investor in Tesla Motors. 
26/03/1973
Google
49300000000
1998
5
Sergey Brin
is a Russian-born American computer scientist, internet entrepreneur, and philanthropist. Together with Larry Page, he co-founded Google. President of Google's parent company Alphabet Inc. Brin is working on other, more personal projects that reach beyond Google.Brin and Page are trying to help solve the world's energy and climate problems at Google's philanthropic arm, Google.org, which invests in the alternative energy industry to find wider sources of renewable energy.
21/08/1973
Google
43100000000
1998
6
Ma Yun
known professionally as Jack Ma, is a Chinese business magnate who is the founder and executive chairman of Alibaba Group, a family of Internet-based businesses. He is currently the richest person in Asia and the 14th richest in the world. He has become a global icon in business and entrepreneurship, one of the world's most influential businessmen, and a philanthropist known for expounding his philosophy of business.
10/09/1964
Alibaba
41800000000
1999
7
Ma Huateng
also known as Pony Ma, is a Chinese internet entrepreneur. He is the founder, president, chief executive officer and executive board member of Tencent Inc., one of the largest Internet companies in China. The company controls China's biggest mobile instant messaging service and its subsidiaries provide media, entertainment, the internet and mobile phone value-added services.
29/10/1971
Tencent
24900000000
1998
8
Masayoshi Son
is a Korean-descendant Japanese businessman and the founder and current chief executive officer of SoftBank, the chief executive officer of SoftBank Mobile, and current chairman of Sprint Corporation. He is the richest man in Japan, despite having the distinction of losing the most money in history (approximately $70bn during the dot-com crash of 2000).In 2011 as a response to the Fukushima Daiichi nuclear disaster, Masayoshi Son criticized the nuclear industry for creating "the problem that worries Japanese the most today",  and engaged in investing in a nationwide solar power network for Japan.
11/08/1957
SoftBank
24400000000
1981
9
Azim Premji
is an Indian business tycoon, investor, and philanthropist, who is the chairman of Wipro Limited. He is informally known as the Czar of the Indian IT Industry. He was responsible for guiding Wipro through four decades of diversification and growth to finally emerge as one of the global leaders in the software industry. Premji owns 73% percent of Wipro and also owns a private equity fund, PremjiInvest, which manages his $2 billion worth of personal portfolio.
24/07/1945
Wipro
18300000000
1945
10
Ding Lei
also known as William Ding, is the founder and CEO of 163.com (NetEase). Ding made significant contributions to the development of computer networks in mainland China. After graduation, he first worked in a local state department in Ningbo as an engineer, and then he went to Guangzhou and worked for Sybase there. He founded NetEase and became the richest individual in the Chinese mainland in the year of 2003.
01/10/1971
NetEase
17300000000
1997
11
Robin Li
or Li Yanhong is a Chinese Internet entrepreneur. He co-founded the Chinese search engine Baidu. Since founding Baidu Li has turned the company into the largest Chinese search engine, with over 80% market share by a search query, and the second largest independent search engine in the world. Li studied information management at Peking University and computer science at the State University of New York at Buffalo, In addition, Li also serves as the member of the 12th Chinese People's Political Consultative Conference.
17/11/1968
Baidu
14300000000
2000
12
Stephen Cohen
is an American investor, hedge fund manager, and philanthropist. He is the founder of Point72 Asset Management and S.A.C. Capital Advisors both based in Stamford, Connecticut. 3rd highest earning hedge fund manager. Cohen received an economics degree from the Wharton School at the University of Pennsylvania. After Wharton, Cohen got a Wall Street job as a junior trader in the options arbitrage department at Gruntal & Co, where he eventually managed a $75 million portfolio and six traders.
11/06/1956
Point72 Asset Management
13000000000
1992
13
Hasso Plattner
is a German businessman. A co-founder of SAP SE software company, he has been chairman of the supervisory board of SAP SE since May 2003. For his commitment to economics and science, Plattner has received a number of honours. Leadership Award for Global Integration to the "technology guru" and inaugurated him into their Hall of Fame, which honours those who promote economic and social development in Germany.
21/01/1944
SAP SE
12900000000
1972
14
Shiv Nadar
is an Indian industrialist and philanthropist. He is the founder and chairman of HCL and the Shiv Nadar Foundation. Nadar founded HCL in the mid-1970s and transformed the IT hardware company into an IT enterprise over the next three decades by constantly reinventing his company's focus.  Since the mid-1990s has focused his efforts on developing the educational system of India through the Shiv Nadar Foundation.
14/07/1945
HCL
12700000000
1976
15
Liu Qiangdong
also known as Richard Liu, is a Chinese Internet entrepreneur. He is the founder of JD.com or Jingdong Mall, one of the leading e-commerce industry leaders in China. As a young man, Liu Qiangdong had an interest in politics. Liu enrolled in the department of sociology at the People's University of China, known for its connection to China's political elites. However, Liu spent all his spare time learning computer programming.
14/02/1974
JD.com
10700000000
1998
16
Dustin Moskovitz
is an American Internet entrepreneur who co-founded Facebook with Mark Zuckerberg, Eduardo Saverin, Andrew McCollum and Chris Hughes. In 2008, he left Facebook to co-found Asana with Justin Rosenstein. In March 2011, Forbes reported Moskovitz to be the youngest self-made billionaire in history, on the basis of his 2.34% share in Facebook. Moskovitz was also the biggest angel investor in the mobile photo-sharing site Path, run by another former member of Facebook. 
22/05/1984
Facebook
10400000000
2004
17
Jan Koum
is an American internet inventor and computer programmer. Koum and Acton applied, and failed, to work at Facebook. Latter Koum bought an iPhone and realized that the then-seven-month-old App Store was about to spawn a whole new industry of apps. Koum almost immediately chose the name WhatsApp because it sounded like "what's up". He is the CEO and co-founder of WhatsApp (with Brian Acton), a mobile messaging application which was acquired by Facebook Inc. in February 2014 for US$19.3 billion. 
24/02/1976
WhatsApp
9700000000
2009
18
Pierre Omidyar
is a French-born Iranian-American entrepreneur and philanthropist. He is the founder of the eBay auction site where he served as chairman from 1998 to 2015. He became a billionaire at the age of 31 with eBay's 1998 initial public offering (IPO). Omidyar and his wife Pamela are well-known philanthropists who founded Omidyar Network in order to expand their efforts beyond non-profits to include for-profits and public policy. Since 2010, Omidyar has been involved in online journalism as the head of investigative reporting and public affairs news service Honolulu Civil Beat.
21/06/1967
Ebay
8800000000
1995
19
James Goodnight
is an American businessman and software programmer. He and several other faculty members of North Carolina State University left the university in 1976 to co-found SAS Institute. Since the first day of incorporation, he has served as the company's CEO. His leadership style and the work environment he created at SAS, now a multibillion-dollar company, have been studied by other businesses and by academics.
06/01/1943
SAS Institute
8800000000
1976
20
Eduardo Saverin
is a Brazilian Internet entrepreneur and angel investor. Saverin is one of the co-founders of Facebook. During his junior year at Harvard, Saverin met fellow Harvard undergraduate, sophomore Mark Zuckerberg. Noting the lack of a dedicated social networking website for Harvard students, the two worked together to launch The Facebook. As co-founder, Saverin held the role of chief financial officer and business manager. As of 2015, he owns 53 million Facebook shares (approximately 0.4% of all outstanding shares). He has also invested in early-stage startups such as Qwiki and Jumio. 
19/03/1982
Facebook
8700000000
2004
21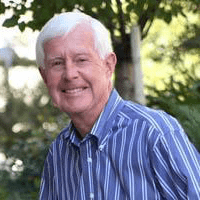 David Duffield
is an American businessman in the software industry. He is the co-founder and former chairman of PeopleSoft, the co-founder and co-CEO of Workday, Inc., and has been on the Forbes World's Richest People list. Implementation focuses on PeopleSoft's proprietary PeopleTools technology. PeopleTools includes many different components used to create web-based applications.
01/01/1941
PeopleSoft
7400000000
1987
22
Zhang Zhidong
also known as Tony Zhang, is a Chinese businessman, co-founder, former CTO and second-largest individual shareholder of Tencent, a Chinese internet company. He was in the same class at Shenzhen University as Tencent's founder, fellow billionaire Ma Huateng. Tencent shares have more than doubled in the past year. The company is about 30% owned by Naspers of South Africa. He also has a master's degree from the South China University of Technology.
01/01/1972
Tencent
7000000000
1998
23
Garrett Camp
is a Canadian businessman and investor. He co-founded StumbleUpon a web-discovery platform, while in graduate school at the University of Calgary in 2002 and co-founded Uber, an on-demand car service available via a mobile application in 2009. Garrett occasionally invests in and advises new start-ups. Previously Garrett invested in Prism Skylabs, SoundTracking, WillCall and PSDept. Garrett was also a Series-A investor in Behance, prior to its acquisition by Adobe.
04/10/1978
Uber
6900000000
2009
24
Brian Acton
is an American computer programmer and Internet entrepreneur. He is the co-founder (with Jan Koum) of WhatsApp a mobile messaging application which was acquired by Facebook Inc. He later graduated from Stanford University in 1994 with a degree in computer science. In 1992, he became a systems administrator for Rockwell International, before becoming a product tester at Apple Inc. and Adobe Systems.
12/02/1972
WhatsApp
6500000000
2009
25
Travis Kalanick
is an American businessman. He is the co-founder of the peer-to-peer file sharing company Red Swoosh and former CEO of transportation network company Uber. In 2014, he entered the Forbes list of the 400 richest Americans at position 190. Kalanick started his first business, an online file-exchange service called Scour. In 1998, he dropped out of UCLA to work at the start-up full time. 
07/08/1976
Uber
6300000000
2009
26
Kwon Hyuk-Bin
Kwon Hyuk-Bin founded Smilegate in and built it into one of the most successful gaming companies in South Korea. Partnership with Chinese Internet giant Tencent, it released its most popular title, CrossFire. Through his Smilegate Foundation, Kwon has established schools in China and Vietnam, providing education in IT, among other subjects. Kwon's Smilegate Holdings, of which he owns 100%, is the largest shareholder of Korean mobile game developer SundayToz.
01/01/1974
Smilegate
6300000000
2002
27
Hiroshi Mikitani
is a Japanese billionaire businessman and the founder and CEO of Rakuten. In 1996, Mikitani started looking at various business models and decided to launch an online shopping mall. At the time, Netscape was around, Amazon.com had recently launched, and Google didn't yet exist. Mikitani founded the e-commerce company MDM, Inc. with three co-founders and of their own money, launching the online marketplace Rakuten Ichiba in Japan. The company was renamed Rakuten, Inc. It started as a small online marketplace and has since grown into an e-commerce giant.
11/03/1965
Rakuten
6100000000
1997
28
Ralph Dommermuth
leads United Internet AG, one of Germany's largest Internet access providers, which serves mostly home users and small- to medium-sized enterprises and also provides web hosting, storage and email services. Dommermuth launched United's predecessor company, 1&1 AG, in 1988 with a borrowed desk and $285,000 saved from working as a computer salesman. Dommermuth trained as a banker, before moving into computer sales in Montabaur, Germany. Dommermuth is Germany's sole Internet billionaire and the country's youngest self-made billionaire.
19/11/1963
1&1 Internet
5500000000
1988
29
Gabe Newell
often nicknamed Gaben, is an American computer programmer and businessman who is best known as the co-founder and president of the video game development and digital distribution company Valve Corporation. Born in Seattle, Newell attended Harvard University in the early 1980s, but dropped out shortly before graduating and soon went to work for the American technology company Microsoft, where he spent the next decade working as a producer for some of their early Windows operating systems.
03/11/1962
Valve
5500000000
1996
30
Andy Bechtolsheim
is a German electrical engineer, entrepreneur, investor, and self-made billionaire. He co-founded Sun Microsystems and was its chief hardware designer. The first product, the Sun-1, included the Stanford CPU board design with improved memory expansion, and a sheet-metal case. By the end of the year, the experimental Ethernet interface designed by Bechtolsheim was replaced by a commercial board from 3Com.
30/09/1995
Google
5100000000
1998
31
Kim Jung-Ju
is a Korean businessman who co-founded Korea's largest gaming company, Nexon. He owns NXC, the 20-year-old holding company of Nexon. Education. He holds a Bachelor of Arts in computer science and engineering from Seoul National University. He attained his masters and PhD in electronic engineering and computer science at the Korea Advanced Institute of Science and Technology.
22/02/1968
Nexon
5000000000
1994
32
Joseph Tsai
is a Taiwanese-Canadian businessman. He is the co-founder and vice chairman of Alibaba Group. Joseph Tsai was born in Taipei, Taiwan, but holds a Canadian passport. He is also the president of Crimson Group, chairman of the football club Rakuten Vissel Kobe, chairman of Tokyo Philharmonic Orchestra, and a board member of Lyft. He attended high school at the Lawrenceville School and has undergraduate and law degrees from Yale University where he also played collegiate lacrosse.
01/01/1964
Alibaba
4900000000
1999
33
David Cheriton
is a Canadian computer scientist, mathematician, businessman, philanthropist, and venture capitalist. He is a computer science professor at Stanford University, where he founded and heads up the Distributed Systems Group. He is a distributed systems and networking expert with keen insight into identifying big market opportunities and building the architectures needed to address these opportunities. He has founded and invested in technology companies, including Google, where he was amongst the first investors
29/03/1951
Google
4700000000
1998
34
Rony Abovitz
is an American entrepreneur, founder and CEO of augmented reality startup Magic Leap. In October 2014, the startup raised over $540 million of venture funding from Google and other investors. In October 2017, Magic Leap announced the partnership with online comic book publisher Madefire. Prior to Magic Leap, Abovitz co-founded MAKO Surgical Corp., a company manufacturing surgical robotic arm assistance platforms. He attended the University of Miami, where he obtained a master's degree in biomedical engineering.
01/01/1971
Magic Leap
4500000000
2010
35
Mark Scheinberg
is an Israeli-Canadian businessman, co-founder and former co-owner of the online gambling company PokerStars. Together with his father, computer programmer Isai Scheinberg. In June 2014, it was reported that Rational Group Ltd, the PokerStars parent company was being bought by Amaya Gaming Group of Canada for $4.9 billion. Scheinberg was CEO and 75% owner of Rational, which also owned Full Tilt Poker.
01/01/1973
PokerStars
4500000000
2001
36
Marc Benioff
is an American internet entrepreneur, author and philanthropist. He is the founder, chairman and CEO of Salesforce, a large enterprise cloud computing company. Benioff started Salesforce in March 1999 in a rented San Francisco apartment and defined its mission in a marketing statement as "The End of Software" Benioff has long evangelized software as a service as the model that would replace traditional enterprise software.
25/09/1964
Salesforce
4400000000
1999
37
David Filo
is an American businessman and the co-founder of Yahoo! with Jerry Yang. In 1994, he co-created with Jerry Yang an Internet website called "Jerry and David's Guide to the World Wide Web", consisting of a directory of other websites. It was renamed "Yahoo!". It started off as a web portal with a web directory providing an extensive range of products and services for various online activities. Filo Server Program, written in the C programming language, was the server-side software used to dynamically serve variable web pages, called Filo Server Pages, on visits to early versions of the Yahoo! website.
20/04/1966
Yahoo!
4400000000
1995
38
Yuri Milner
is a Russian entrepreneur, venture capitalist and physicist. Milner is Russia's most influential tech investor as the founder of investment firm Digital Sky Technologies now called Mail.ru Group and DST Global. Through DST Global, Milner is an investor in Facebook, Zynga, Twitter, Flipkart, Spotify, ZocDoc, Groupon, JD.com, Planet Labs, Xiaomi, OlaCabs, Alibaba, Habito, AirBnB, WhatsApp, Wish and many others.
11/11/1961
Mail.ru
4120000000
1999
39
Denise Coates
is an English businesswoman, founder and joint chief executive of online gambling company Bet365. While working in a temporary building on a car park near one of her shops, she spent a year creating a new online betting site. The business borrowed £15 million from RBS against the family's betting shop estate. In 2005 these shops were sold to Coral for £40 million which also paid off the loan to RBS.
26/09/1967
Bet365
4100000000
2000
40
Evan Spiegel
is an American Internet entrepreneur. He is the co-founder and CEO of the American multinational technology and social media company Snap Inc., which he created (as Snapchat Inc.) with Bobby Murphy and Reggie Brown while they were students at Stanford University. He also had an unpaid internship in sales at Red Bull. While a student, he worked as a paid intern for a biomedical company, as a careers instructor in Cape Town, South Africa, and at Intuit on the TxtWeb project.
04/06/1990
SnapChat
4000000000
2011
41
Bobby Murphy
is an American Internet entrepreneur and engineer. He is the co-founder and the CTO of the American Multinational technology and social media company Snap Inc., which he created (as Snapchat Inc.) with Evan Spiegel and Reggie Brown while they were students at Stanford University. In March 2017, Murphy and Spiegel took Snap Inc public, with the camera company reaching a market cap high of $34 billion within two days of its IPO. In August 2017, the camera company reports a market cap of $13 billion, according to Google finance.
19/07/1988
SnapChat
4000000000
2011
42
Shi Yuzhu
is a Chinese entrepreneur and software engineer. After he graduated from the Department of Mathematics at Zhejiang University, he did his postgraduate study in the Department of Software Engineering at Shenzhen University. Chairman of the Board and Chief Executive Officer of Giant Interactive, one of China's most successful online game companies. In October, licensed flagship game ZT Online to Astrum Nival of Russia.
01/01/1962
Giant Interactive
4000000000
2004
43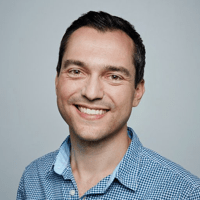 Nathan Blecharczyk
is an American business executive and entrepreneur. He is the co-founder and chief strategy officer of Airbnb and was the company's first chief technology officer. He continued writing programs while attending Harvard University in pursuit of a Bachelor of Science degree in Computer Science and began his career as an engineer at OPNET Technologies. He served as a lead developer at Batiq. Later Blecharczyk partnered with Brian Chesky and Joe Gebbia to found Airbnb, he served as the company's first chief technology officer and coded the company's original website using Ruby on Rails.
01/01/1984
Airbnb
3800000000
2008
44
Joe Gebbia
is an American designer and Internet entrepreneur. He is the co-founder and Chief Product Officer of Airbnb. In 2009, Gebbia was listed in BusinessWeek's Top 20 Best Young Tech Entrepreneurs. Gebbia convinced Chesky to move to San Francisco in 2007 to start a business together. When they both quit their jobs, their landlord raised their rent and so they were in need of money. Knowing the Industrial Design Society of America conference was coming to San Francisco and many hotels were booked. Gebbia believed they could rent out airbeds in their apartment to conference goers, they marketed this idea by creating a website called "AirBed & Breakfast."
21/08/1981
Airbnb
3800000000
2006
45
Jia Yueting
is the former CEO of Le.com. He also founded LeSports (was a subsidiary of Le.com) and was the largest shareholder of Coolpad Group. He was the owner of former Singapore-listed company Sinotel Technologies. Jia Yueting also founded Le.com and later LeEco. In 2015 he purchased Coolpad Group from Guo Deying. In July 2017 he resigned as the chairman and CEO of Le.com. He was replaced by Sun Hongbin, chairman of the second largest shareholder of Le.com, Sunac China; Le.com general manager Liang Jun and Le Vision Pictures chairman and CEO Zhang Zhao were also elected into the board.
01/01/1973
Le.com
3800000000
2004
46
Yusaku Maezawa
is a Japanese entrepreneur and contemporary art collector. He founded the Start Today company in 1998 and online fashion retail website, Zozotown in 2004. Maezawa used the basis of the mail-order album business to launch the company Start Today. The same year, his band signed with the label BMG Japan. Start Today had moved to an online platform, had begun selling clothing, and had become a public company.
22/11/1975
Zozotown
3600000000
1998
47
Teddy Sagi
Teddy Sagi is one of the world's leading property and tech entrepreneurs.
In 1999 he founded Playtech, one of the world's leading gaming software companies, before exiting in 2016.
Since then he has moved into real estate, co-working and various technology ventures.
Teddy Sagi's property portfolio now includes London's Camden Market, Sicilian Avenue and large parts of Holborn and has been valued at many billions of pounds.
Here he has pioneered a new type of co-working, using his tech know-how to bring the physical communities much closer together than has traditionally been the case.
Teddy Sagi has homes in London, New York and Israel and is Israeli by birth.
01/01/1971
Playtech
3600000000
1999
48
Rishi Shah
is an American billionaire, the founder and 80% owner of Outcome Health. Following a funding round with Goldman Sachs, CapitalG, Pritzker Group, and others invest $600 million in Outcome Health, giving it a $5.6 billion valuation. This is the largest single funding round since Groupon in 2011, when it raised $950 million in its fifth funding round. Rishi Shah was educated at Hinsdale Central High School and Northwestern University.
01/01/1986
Outcome Health
3600000000
2006
49
Judith Faulkner
is the CEO and founder of Epic Systems, a healthcare software company located in Wisconsin. Faulkner founded Epic Systems in 1979, with the original name of Human Services Computing. The company began with a $6,000 investment, part of which came from Faulkner's parents. Faulkner and her family currently own 43% of Epic Systems. She received a bachelor's degree in mathematics from Dickinson College and a master's degree in computer science from the University of Wisconsin–Madison
01/08/1943
Epic Systems
3400000000
1979
50
Brian Chesky
is an American Internet entrepreneur who co-founded the hospitality exchange service Airbnb. Chesky is the CEO of the company and was named one of Time's "100 Most Influential People of 2015". Chesky started attending the Rhode Island School of Design. He received his Bachelor's of Fine Arts in Industrial Design. After college, Chesky worked as an industrial designer and strategist at 3DID, Inc. in Los Angeles. He later moved to San Francisco, where he shared an apartment with Gebbia.
29/08/1981
Airbnb
3300000000
2008
51
Reid Hoffman
is an American internet entrepreneur, venture capitalist and author. Hoffman was the co-founder and executive chairman of LinkedIn, a business-oriented social network used primarily for professional networking. He is currently a partner at the venture capital firm Greylock Partners. At the time of PayPal's acquisition by eBay for $1.5B in 2002, he was executive vice president of PayPal. After the PayPal sale to eBay, Hoffman became one of Silicon Valley's most prolific and successful angel investors.
05/08/1967
LinkedIn
3200000000
2002
52
Wang Xing
Wang Xing cochairs Meituan-Dianping, a group created by Groupon-like group buying site Meituan and Yelp-like Dianping.com. According to Forbes Wang Xing is also an investor of China online movie ticketing business Maoyan.com. Xing Wang received a bachelor's degree in electronic engineering from Tsinghua University and a master's in computer engineering from the University of Delaware.
18/02/1979
Meituan
3200000000
2010
53
Barry Diller
is an American businessman, who currently serves as the Chairman and Senior Executive of IAC/InterActiveCorp and Expedia. Inc. and the media executive responsible for the creation of Fox Broadcasting Company and USA Broadcasting. Diller is a member of the Television Hall of Fame, having been inducted in 1994. Diller began his career through a family connection in the mailroom of the William Morris Agency after dropping out of UCLA after one semester. He was hired as an assistant by Elton Rule, then west coast head of ABC who was promoted to network President. He was promoted to Vice President of Development in 1965. 
02/02/1942
Expedia
3100000000
1996
54
Peter Thiel
is an American entrepreneur, venture capitalist, philanthropist, political activist, and author. Thiel was born in Frankfurt and holds German citizenship. After graduation, he worked as a judicial clerk for Judge James Larry Edmondson He then co-founded PayPal in 1999, and served as a chief executive officer until its sale to eBay. After the sale of PayPal, he founded Clarium Capital, a global macro hedge fund. He launched Palantir Technologies, an analytical software company, in 2004 and continues to serve as its chairman as of 2017.
11/10/1967
Paypal
2700000000
1998
55
Michael Rubin
is an American businessman. He is the Chief Executive Officer of Kynetic, a direct-to-consumer e-commerce company he founded in 2011. He is also Executive Chairman at each of Kynetic's three businesses: Fanatics, the world's leading online seller of licensed sports merchandise. Rue La La, a flash sales site; and ShopRunner, a members-only service for online shoppers.nHe previously founded GSI Commerce, selling it to eBay in 2011.
01/01/1972
Kynetic
2700000000
2011
56
Scott Cook
is a co-founder of Intuit, a director since March 1983 and chairman of the executive committee. Cook is a director of eBay and Procter & Gamble. Cook started his career at Procter & Gamble in Cincinnati,  where he learned about product development, market research, and marketing. He then took a job in strategic consulting at Bain and Company in Menlo Park. He launched Intuit, which today offers software and online products to help individuals and small companies manage their finances. Cook holds a bachelor's degree in Economics and Mathematics.
01/01/1952
Intuit
2600000000
1983
57
Bob Parsons
s an American entrepreneur, billionaire, and philanthropist. He founded the GoDaddy group of companies, including domain name registrar GoDaddy.com, reseller registrar Wild West Domains and Blue Razor Domains. In July 2011, Parsons sold approximately 70 percent of Go Daddy to a private equity consortium and resigned his position as CEO. In June 2014, he stepped down from his position as Executive Chairman and currently serves on Go Daddy's board. Parsons owns 28 percent of the company and is its largest shareholder.
27/11/1950
GoDaddy
2600000000
1997
58
Jerry Yang
is an American Internet entrepreneur and programmer. He is the co-founder and former CEO of Yahoo! Inc.After leaving Yahoo! he became a mentor to technology startups and an investor through his firm, AME Cloud Ventures. AME (pronounced "ah-meh") has provided funding to more than 50 startups, including Tango, Evernote, Wattpad and Chinese travel site Shijiebang. Yang met Alibaba founder Jack Ma during Yang's first trip to China. Ma created Alibaba several months later. A photo of Yang and Ma at the Great Wall still hangs on the wall in Alibaba's Hangzhou office. He re-joined the board of Alibaba in 2014.
04/11/1968
Yahoo!
2500000000
1994
59
Michael Cannon-Brookes
is an Australian billionaire, the co-founder and co-CEO of the software company Atlassian. Cannon-Brookes often carries the epithet of accidental billionaire after he and his business partner Scott Farquhar founded Atlassian with the simple aim to replicate the A$48,000 graduate starting salary typical at the big corporations without having to work for someone else. He is also an adjunct professor at the University of New South Wales' School of Computer Science and Engineering. Cannon-Brookes was also honoured by the World Economic Forum as a Young Global Leader in 2009.
01/11/1979
Atlassian
2500000000
2002
60
Scott Farquhar
is an Australian billionaire, the co-founder and co-CEO of the software company Atlassian. Farquhar often carries the epithet of accidental billionaire after he and his business partner Mike Cannon-Brookes founded Atlassian with the simple aim to replicate the A$48,000 graduate starting salary typical at the big corporations without having to work for someone else. He is also an adjunct professor at the University of New South Wales' School of Computer Science and Engineering. Cannon-Brookes and Farquhar were recognized for their achievements as the Australian IT Professional of the Year award in 2004.
01/12/1979
Atlassian
2500000000
2002
61
Sam Yagan
is an American Internet entrepreneur best known as the co-founder of OkCupid. In 2013, he was named to TIME Magazine's '100 Most Influential People in the World' list. In 2011 Yagan sold his dating website (OkCupid) to IAC for $50 million and in 2012 Yagan became the CEO of Match.com and he is and CEO of Shoprunner.com. In 2009 Yagan and Troy Henikoff founded Excelerate Labs.
10/04/1977
OkCupid
2400000000
1999
62
Sean Parker
is an American entrepreneur and philanthropist who co-founded the file-sharing computer service Napster and served as the first president of the social networking website Facebook. He also co-founded Plaxo, Causes, Airtime, and Brigade, an online platform for civic engagement. While working at Founders Fund, Parker had been looking to invest in a company that could further Napster's music sharing mission legally. In 2009 a friend showed him Spotify and in 2010 Parker invested US$15 million in Spotify.
03/12/1979
Napster
2400000000
63
Gil Shwed
is an Israeli software engineer, inventor and entrepreneur. He is the co-founder and CEO of Check Point Software Technologies Ltd, one of Israel's largest technology companies and the world's largest pure-play cybersecurity company. Shwed founded Check Point together with Shlomo Kramer, Shwed's friend from the military unit, and Marius Nacht with whom he worked at Optrotech.
01/01/1968
Check Point
2200000000
1993
64
James H. Clark
is an American entrepreneur and computer scientist. He founded several notable Silicon Valley technology companies, including Silicon Graphics, Inc., Netscape Communications Corporation, myCFO, and Healtheon. His research work in computer graphics led to the development of systems for the fast rendering of three-dimensional computer images. In 1999, Jim Clark launched myCFO, a company formed to help wealthy Silicon Valley individuals manage their fortunes.
23/03/1944
Netscape
2100000000
1999
65
Kavitark Ram Shriram
is an Indian-born American businessman. He is a founding board member and one of the first investors in Google. He earlier served as an officer of Amazon.com working for Jeff Bezos. Shriram came to Amazon.com in August 1998, when Amazon acquired Junglee, an online comparison shopping firm of which Shriram was president. Before Junglee and Amazon, Shriram was a member of the Netscape executive team.
01/01/1956
Google
2100000000
1998
66
David Karp
is an American web developer and entrepreneur. He is the founder and CEO of the short-form blogging platform Tumblr. According to Forbes, Karp's net worth exceeds $200 million, and Tumblr has been valued at $800 million. Karp began his career as an intern under Fred Seibert at the animation company Frederator Studios, where he built the studio's first blogging platform and conceived, wrote, and edited their first internet video network, Channel Frederator.  
06/07/1986
Tumblr
2000000000
2007
67
Eric Lefkofsky
is an American entrepreneur. He is co-founder and CEO of Tempus. He is also the co-founder and chairman of Groupon, co-founder of Echo Global Logistics (ECHO), InnerWorkings (INWK), Mediaocean and Uptake. He is also a co-founder of the Chicago-based venture capital firm, Lightbank and he created an early Internet company called Starbelly that specialized in promotional products.
02/09/1969
Groupon
1970000000
2008
68
Reed Hastings
is an American entrepreneur and philanthropist. He is the co-founder and CEO of Netflix and serves on the boards of Facebook and a number of non-profit organizations. Hastings' first job was at Adaptive Technology, where he invented a tool for debugging software. Hastings is a member of Technology Network, a political network of business executives that promotes technology growth and innovation.
08/10/1960
Netflix
1920000000
1997
69
Jack Dorsey
is an American computer programmer and internet entrepreneur widely known as a co-founder and CEO of Twitter, and as the founder and CEO of Square, a mobile payments company. Williams, Stone and Noah Glass co-founded Obvious Corporation, which then spun off Twitter Inc. with Dorsey as the CEO. After Dorsey, along with co-founder Jim McKelvey, developed a small business platform to accept debit and credit card payments on a mobile device – Square.
19/11/1976
Twitter
1890000000
2006
70
Claus Wellenreuther
is a German entrepreneur and co-founder of software company SAP SE. He left IBM then joined his former IBM colleagues Hasso Plattner, Dietmar Hopp, Hans-Werner Hector and Klaus Tschira to found the software company "Systeme Anwendungen und Produkte in der Datenverarbeitung", which would later become the SAP AG. Wellenreuther was primarily responsible for the architecture and the concept of the SAP R/2 financial accountancy module.
01/01/1935
SAP SE
1830000000
1971
71
Michael Morhaime
is president and a co-founder of Blizzard Entertainment, a video game developer located in Irvine, California, owned by Activision Blizzard. Mr Morhaime served as Vice President of Blizzard Entertainment, Inc., a subsidiary of Activision Blizzard, Inc. He served on the Vivendi Games executive committee 1999 when Blizzard Entertainment, Inc. became a subsidiary of Vivendi Games. He graduated from Granada Hills High School in 1985. He is also an alumnus of Triangle Fraternity and received his bachelor's degree in Electrical Engineering in 1990 from UCLA.
03/11/1967
Blizzard Entertainment
1800000000
1991
72
Stewart Butterfield
is a Canadian entrepreneur and businessman of Polish descent, best known for being a co-founder of the photo-sharing website Flickr and team messaging application Slack. In 2000, Butterfield worked with a friend to build a startup called Gradfinder.com. Following Gradfinder.com's acquisition, he worked as a freelance web designer. Butterfield also created a contest called the 5K competition centred around people designing websites under 5 kilobytes.
01/01/1973
Slack
1690000005
2013
73
Kris Gopalakrishnan
is the executive vice chairman (former co-chairman) of Infosys, a global consulting and IT services company based in India. He is also one of its seven founders. He was elected as the President of India's apex industry chamber Confederation of Indian Industry for the year 2013-14. In 2014 Gopalakrishnan co-founded Axilor Ventures, a venture capital platform for young entrepreneurs. On March 8, 2016, Gopalakrishnan launched the 5th edition of IBETO hosted every year by Govt. Model Engineering College, Kochi.
05/04/1955
Infosys
1670000000
1981
74
Todd Wagner
co-founded Broadcast.com and is now Founder and Chairman of the Charity Network. He joined up with fellow Mark Cuban and they successfully launched AudioNet, broadcasting live sporting events and radio stations over the Internet. Wagner has his own charitable foundation, the Todd Wagner Foundation. After meeting with Arnold Schwarzenegger, Wagner in 2001 launched his Foundation's first children's program, the Dallas chapter of the After-School All-Stars (then called Inner-City Games).
02/08/1960
Broadcast
1660000000
1995
75
Alex Karp
is an American businessman, co-founder and CEO of the software firm Palantir Technologies. Prior to co-founding Palantir, Karp founded Caedmon GroupKarp. He graduated from Central High School in 1985. Karp has a bachelor's degree from Haverford College, a doctor of jurisprudence degree from Stanford University, and a doctorate in neoclassical social theory from Frankfurt University.
02/10/1967
Palantir Technologies
1600000003
2004
76
Ben Silbermann
is an American Internet entrepreneur who co-founded and is CEO of Pinterest, a virtual pinboard which lets users organize images, links, recipes and other things. The website allows users to create and manage theme-based image collections called "pinboards". Examples include events, interests, hobbies and more. Silbermann says that the genesis of Pinterest really came from his love of collecting as a kid. "Collecting tells a lot about who you are," he said, and when they looked at the web "there wasn't a place to share that side of who you were.
01/01/1982
Pinterest
1570000000
2010
77
Ken Howery
is a co-founder and partner at Founders Fund, a San Francisco-based venture capital firm with over $3 billion under management. He co-founded PayPal. Howery served as PayPal's CFO. Howery then rejoined Thiel in 2004 at Clarium Capital Management, where he served as vice president of private equity, as well as a member of the research and trading teams. The savvy investor was behind many of the company's decisions, including their investment in Facebook. 
04/11/1975
Paypal
1500000000
1998
78
Mark Pincus
is an American Internet entrepreneur best known as the co-founder of Zynga, which makes online social games. Pincus also founded Freeloader, Inc., Tribe Networks, and Support.com. Pincus served as the CEO of Zynga until July 2013. Zynga's top games include – Bubble Safari, CastleVille, ChefVille, CityVille, CityVille 2 etc… Zynga is considered to be the pioneer of the social gaming industry. Within four years after Pincus founded Zynga, the company had gone public with $1 billion in revenue.
13/02/1966
Zynga
1490000000
2007
79
Steve Case
is an American entrepreneur, investor, and businessman best known as the co-founder and former chief executive officer and chairman of America Online (AOL). Since his retirement as chairman of AOL Time Warner in 2003, he has gone on to invest in early and growth-stage startups through his Washington, D.C. based venture capital firm Revolution LLC. He supports inclusive entrepreneurship and innovation through the Rise of the Rest road trips and the Case Foundation. Case also served as a Presidential Ambassador for Global Entrepreneurship (PAGE).
21/08/1958
AOL
1380000005
1983
80
Marcos Galperin
is an Argentine businessman, who is best known as the co-founder and CEO of MercadoLibre.com. Marcos began the company while still in business school at Stanford University. Finance professor Jack McDonald had been helping Marcos to contact potential investors and asked John Muse, an invited speaker and co-founder of the Hicks Muse private equity fund if Marcos could drive him to his private plane.
31/10/1971
MercadoLibre
1360000000
1999
81
Kevin Systrom
is an American entrepreneur and programmer, best known as the co-founder of Instagram along with Mike Krieger. After graduating Stanford, he joined Google as an associate product marketing manager. After leaving Google to join Nextstop, a location recommendation startup founded by ex-Googlers that were acquired by Facebook. He also once created programs that would prank his friends by appearing to hack their AOL Instant Messenger accounts.
30/12/1983
Instagram
1340000006
2010
82
Binny Bansal
is an Indian software engineer and Internet entrepreneur. In 2007 he co-founded the e-commerce platform Flipkart with Sachin Bansal (not related) and was serving as the Chief Operating Officer until 11 January 2016 and was promoted to Chief Executive Officer. Before co-founding Flipkart, Binny was previously employed with Amazon before that he was rejected by Google twice. Binny Bansal and his business partner Sachin Bansal initially thought of starting a comparison search engine but realized that the market for E-commerce in India was very small.
01/01/1981
Flipkart
1300000000
2007
83
Craig Newmark
is an American Internet entrepreneur best known for being the founder of the San Francisco-based international website Craigslist. Newmark worked at IBM for 17 years as a programmer, living in New Jersey, after he moved to San Francisco to work for Charles Schwab, where he was introduced to the Internet—which at that time was still commercial-free. Currently, Newmark devotes most of his time to philanthropy, focusing on services for veterans, teachers and fighting online harassment.
06/12/1952
Craigslist
1300000000
1995
84
Chen Tianqiao
is a Chinese Singaporean businessman. He started Shanda Group as an online games company with his family. Shanda became the first Chinese online games company listed in the U.S. on Nasdaq. The company became the largest Internet company in China by market capitalization in 2004. Shanda is known for creating and promoting a freemium model for online games subscription in China. The company was taken private in early 2012, and Tianqiao Chen and his family subsequently sold all their stakes in Shanda Games in Nov 2014 when the company became a global private investment firm.
01/01/1973
Shanda
1210000000
1999
85
Sachin Bansal
is an Indian Software engineer and Internet entrepreneur known for co-founding India's e-commerce platform Flipkart. Sachin is from Chandigarh and is an engineering graduate from Indian Institute of Technology Delhi. Sachin Bansal and his business partner Binny Bansal launched Flipkart from an apartment in Bangalore with 400,000 rupees ($6,500) cash. Before the tremendous success of Flipkart, Sachin Bansal wanted to become a professional gamer. 
05/08/1981
Flipkart
1200000000
2007
86
Luke Nosek
is a Polish-born American entrepreneur, notable for being a co-founder of PayPal. After PayPal went public and was sold to eBay, Nosek left the company to travel and pursue angel investing. In 2005, with Peter Thiel and Ken Howery, he started Founders Fund, a San Francisco-based venture capital firm with over $1bn under management. Luke Nosek currently sits on the boards of SpaceX and ResearchGate.
01/01/1976
Paypal
1200000000
1998
87
Aneel Bhusri
is an enterprise software executive and investor. He is the co-founder and CEO of Workday, Inc., a partner at Greylock Partners, and a member of the board of directors of Intel.He was educated at Brown University, receiving Bachelor of Science degree in electrical engineering and a Bachelor of Arts degree in economics. His first job, following college, was as a corporate finance analyst at Morgan Stanley.
14/02/1966
Workday
1200000000
2005
88
Lee Hae-Jin
Lee Hae-Jin started Naver, now South Korea's most popular search engine, while working at Samsung SDS in the late 1990s. The company's instant messaging unit Line is Japan's top messaging app and boasts 215 million global users. Line raised $1 billion during its dual listing in New York and Tokyo in July 2016, making it one of the largest tech IPOs of the year. He stepped down as chairman in March 2017 to focus on breaking into the North American and European markets.
01/01/1967
Naver
1150000000
1999
89
Arkady Volozh
is the principal founder of Russian search engine Yandex. He went on to co-found several IT enterprises besides Yandex, including a Russian provider of wireless networking technology InfiNet Wireless, and CompTek International. Volozh co-founded CompTek in 1989. He also started working on search in 1989, which led to him establishing Arkadia Company in 1990. The company was developing search software. Arkady Volozh and Ilya Segalovich developed a search engine for "non-structured information with Russian morphology" – Yandex.
11/02/1964
Yandex
1130000000
1997
90
John Collison
is an Irish entrepreneur. He is best known for having co-founded Stripe with his brother, Patrick. The brothers are worth at least $1.1 billion each after San Francisco-based Stripe raised $150 million from CapitalG, an investment division of Google parent company Alphabet, and General Catalyst Partners. In November 2016, the Collison brothers became the world's youngest self-made billionaires.
01/01/1990
Stripe
1100000000
2011
91
Patrick Collison
is an Irish entrepreneur from County Limerick. He is the co-founder and CEO of Stripe, which he started with his younger brother, John, in 2010. He won the 41st Young Scientist and Technology Exhibition in 2005 at the age of sixteen. He lives in San Francisco, California. The brothers are now worth at least $1.1 billion each after San Francisco-based Stripe raised $150 million from CapitalG, an investment division of Google parent company Alphabet, and General Catalyst Partners.
09/09/1988
Stripe
1100000000
2011
92
Evan Sharp
is an American Internet entrepreneur, the co-founder and chief creative officer of Pinterest. Sharp met Ben Silbermann (who would become Pinterest's CEO) in New York through a mutual friend. He soon thereafter moved to California, where he worked as a product designer at Facebook before joining Silbermann and Paul Sciarra to focus on Pinterest full-time. Sharp is credited with designing and coding Pinterest and the Pinterest grid for the initial product launch. Today he oversees all growth, international, product and design efforts at the San Francisco-based company.
01/01/1982
Pinterest
1050000004
2010
93
Drew Houston
is an American Internet entrepreneur who is best known for being the founder and CEO of Dropbox, an online backup and storage service. Before working on Dropbox, Drew Houston worked on a number of other startups which include Bit9, Accolade and Hubspot. Drew was also named among the top 30 under-30 entrepreneurs by inc.com, and Dropbox has been called one of the 20 best startups of Silicon Valley.
04/03/1983
Dropbox
1040000000
2007
94
Bharat Desai
is the co-founder and chairman of Syntel. Bharat Desai was born in Kenya. Desai co-founded Syntel, with his wife Neerja Sethi, of which he is the chairman. Desai is a board member of several educational institutions, including the John F. Kennedy School of Government at Harvard University, Students in Free Enterprise (SIFE) and the Stephen M. Ross School of Business at the University of Michigan.
01/01/1953
Syntel
1040000000
1980
95
Dietmar Hopp
is a German billionaire software entrepreneur. He was one of the founders of SAP AG in 1972 with other former IBM employees Hans Werner Hector, Klaus Tschira, Claus Wellenreuther and Hasso Plattner. Hopp was the CEO of SAP AG from 1988 until 1998, Chairman of its supervisory board from 1998 until 2003 and member of the board from 2003 until 2005.
26/04/1940
SAP SE
1030000000
1972
96
Alexander Samwer
with his brothers Marc and Oliver he co-founded Alando, which was sold to eBay in 1999 then Jamba! which was sold to VeriSign. With his brothers he founded the venture capital company European Founders Fund with which they invested in Lokalisten, StudiVZ (German-counterpart to Facebook), MyVideo (German-counterpart to YouTube), Bigpoint Games, Anshe Chung Studios and several other companies. They also founded the startup studio Rocket Internet. They invested in Facebook in 2008, after selling StudiVZ to the Holtzbrinck Group.
01/01/1975
Rocket Internet
1020000000
2008
97
Oliver Samwer
and his two brothers, Alexander and Marc, make onto the billionaires list for the first time in 2015 after taking Rocket Internet, their Berlin-based company incubator, public in October 2014. Known as the brains of the operation, middle brother Oliver serves as CEO of Rocket Internet, which takes the business models of successful American tech companies and copies them in foreign markets. Collectively, the brothers own a little more than 40% of Rocket, which was valued at more than $8 billion at the time of its IPO. 
09/08/1972
Rocket Internet
1020000000
2008
98
Marc Samwer
and his brothers Oliver and Alexander Samwer make it onto the billionaire's list for the first time in 2015 after taking Rocket Internet, their Berlin-based tech incubator public in October 2014. Marc does not take part in the day-to-day management of the company, leaving that to Oliver. Following the CityDeal acquisition, Marc Samwer served as the head of Groupon's international business before leaving that role in April 2012.
03/12/1970
Rocket Internet
1020000000
2008
99
Marc Andreessen
is an American entrepreneur, investor, and software engineer. Andreessen is also a co-founder of Ning, a company that provides a platform for social networking websites. He sits on the board of directors of Facebook, eBay, and Hewlett Packard Enterprise, among others. A frequent keynote speaker and guest at Silicon Valley conferences, Andreessen was one of only six inductees in the World Wide Web Hall of Fame announced at the First International Conference on the World-Wide Web in 1994.
09/07/1971
Netscape
1010000000
1994
100
Orion Hindawi
is an American software entrepreneur. In 2007, along with his father, he founded the cybersecurity firm, Tanium. In September 2015, they raised $120 million in new funding that valued Tanium at $3.5 billion, making each of them a billionaire. Tanium uses a novel approach to cybersecurity different from its main competitors Symantec and Intel's McAfee which have a central data center that communicates directly with individual computers, Tanium instead uses a peer-to-peer system where each computer on a network talks to the computer adjacent to it.
01/01/1980
Tanium
1000000000
2007
101
Parker Conrad
is the former CEO of Zenefits, a cloud-based human resources platform designed to assist with onboarding, payroll, benefits, and vacation tracking. In May 2015, Conrad made the news after he revoked a job offer he made to an engineer who asked for advice on the question-and-answer website Quora about whether he should accept a job offer from Zenefits or Uber He is a president and founder of the non-profit environmental group the Bedford 2020 Coalition, and Winthrop B. Conrad, Jr., a now retired senior partner at the New York law firm Davis Polk & Wardwell.
01/01/1980
Zenefits
900000000
2013
102
Daniel Ek
is a Swedish entrepreneur and a technologist. Ek is best known as the co-founder and CEO of the popular music streaming service Spotify. He founded his first company in 1997 at the age of 14. He was a part of the Nordic auction company Tradera (acquired by eBay) and Advertigo.
21/02/1983
Spotify
800000000
2006
103
Adam D'Angelo
is the chief executive officer and co-founder of Quora, an online knowledge market-based in Mountain View, California. He was chief technology officer of Facebook, and also served as its vice president of engineering. He left Facebook in 2008. In June 2009, he started Quora with Charlie Cheever, another early Facebook employee.
14/08/1984
Quora
600000000
2009
104
Pavel Durov
is a Russian entrepreneur who is best known for being the founder of the social networking site VK, and later the Telegram Messenger.He is the younger brother of Nikolai Durov. Since being dismissed as CEO of VK in 2014, the Durov brothers have travelled the world in self-imposed exile as citizens of Saint Kitts and Nevis. In 2017 Pavel joined the World Economic Forum Young Global Leaders as a representative of Finland.
10/10/1984
VK
600000000
2006
105
Paul Sciarra
is an American Internet entrepreneur who co-founded Pinterest with Ben Silbermann. He left the company in 2012 and took a role as entrepreneur-in-residence at venture capital firm Andreessen Horowitz. He was a classmate of the scrapbooking app and website's CEO Ben Silbermann at Yale.
01/01/2049
Pinterest
550000000
2010
106
Rod Drury
is a technology entrepreneur from Wellington, New Zealand. He attended Napier Boys' High School 1974. He is CEO of the online accounting software company Xero, a former director of Trade Me, and was a key player in the now-defunct Pacific Fibre project.
01/01/1967
Xero
500000000
2006
107
Rich Barton
is a former Microsoft executive and founder of online travel company (and Microsoft spinoff) Expedia, Inc., real-estate internet company Zillow, and job search engine and career community Glassdoor. He also founded the online travel photography sharing site Trover, which was acquired by Expedia in 2016. Barton is also a venture partner at Benchmark and is on the board of directors for Netflix, Avvo, RealSelf, Nextdoor and Artsy.
02/06/1967
Expedia
400000000
2001
108
Arash Ferdowsi
is an Iranian-American entrepreneur. He is a co-founder of Dropbox. Arash is a 2004 graduate of Blue Valley Northwest High School in Overland Park, Kansas. Ferdowsi attended Massachusetts Institute of Technology where he dropped out in his last year to focus on his business.
07/10/1985
Dropbox
400000000
2007
109
Bryan Johnson
is an American entrepreneur and venture capitalist. He is founder and CEO of Kernel. He was also the founder, chairman and CEO of Braintree an online payment system. Braintree was acquired by eBay for $800 million in 2013. Johnson lives in Los Angeles.
22/08/1977
Braintree
400000000
2007
110
Chad Hurley
is an American co-founder and former CEO of the popular video-sharing website YouTube and MixBit. In June 2006, he was voted 28th on Business 2.0's "50 People Who Matter Now" list. In October 2006, he and Steve Chen sold YouTube for $1.65 billion to Google.  
24/01/1977
Youtube
355000000
2005
111
Tom Preston-Werner
is a software developer, inventor and entrepreneur and active contributor to the open-source development community. He is most prominently known for his role as founder and former CEO of GitHub, which he co-founded in with Chris Wanstrath and PJ Hyett.
28/10/1979
Github
310000000
2008
112
Max Levchyn
is a Ukrainian-born American computer scientist and internet entrepreneur. He is the Chief Executive of digital lending start-up Affirm. He is also the former chief technology officer of PayPal, which he co-founded in 1998. As CTO he was primarily known for his contributions to PayPal's anti-fraud efforts.
11/07/1975
Paypal
300000000
1998
113
Steve Chen
is an American Internet entrepreneur. He is best known as one of the co-founders and the previous chief technology officer of the popular website YouTube. He is of Taiwanese descent. After having co-founded the company AVOS Systems, Inc. and built the video-sharing app MixBit, he joined Google Ventures in 2014.
18/08/1978
Youtube
300000000
2005
114
Nick Robertson
is a British businessman, the co-founder of ASOS.com, an online fashion and beauty retailer, and its CEO from 2000 to 2015. Robertson, along with his brother Nigel Robertson the founder of FreePages, was educated at Canford School.
01/11/1967
ASOS
270000000
2000
115
Sky Dayton
is an American entrepreneur and investor. He is the founder of Internet service provider EarthLink, co-founder of eCompanies and the founder of Boingo. Dayton started his first business in 1990 at age 19. He and a friend raised money from family and friends to open Mocha Gallery (later Cafe Mocha), an art gallery and coffee house in Los Angeles.
08/08/1971
EarthLink
250000000
1994
116
Sujayath Ali
is a Software Development Engineer and Internet entrepreneur. In 2013, he co-founded Voonik, an online marketplace for women's fashion. He is currently the Chief executive officer of the company. Ali started his career as a Senior Software Development Engineer at iNautix Technologies in Chennai.
30/01/1980
Voonik
0.5
2013
117
Graham Wylie
is a British businessman and co-founder of The Sage Group, the United Kingdom's largest software business. Wylie co-founded the Sage Group with David Goldman and Paul Muller, having programmed the initial Sage accounts package himself.
24/10/1964
Sage
0.28
1981
118
Biz Stone
is an American entrepreneur who co-founded Twitter, among other Internet-based services. His first startup was Xanga in 1999. Stone co-founded his latest venture, Jelly, with Ben Finkel. Jelly was launched in 2014 and is described as a new kind of search engine with the core assumption that for every question there is a person with the answer. 
10/03/1974
Twitter
0.2
2006
119
Wayne Chang
is a Chinese-American entrepreneur, angel investor, film producer, and philanthropist. He is best known for founding Crashlytics, a startup acquired by Twitter in 2013; creating a file sharing network called i2hub; making seed investments in companies including JetSmarter, Draftkings, and Gusto; and his lawsuit against the Winklevoss brothers
03/08/1983
Crashlytics
0.20
2011
120
Matt Barrie
is an Australian technology entrepreneur. He is the chief executive officer of Freelancer.com, a global online freelancing and crowdsourcing marketplace. He also is an adjunct associate professor at the University of Sydney where he teaches classes in computer and network security and technology venture creation.
16/08/1973
Freelancer
0.18
2009
121
Jawed Karim
is a German-American Internet entrepreneur, who co-founded YouTube and was the first person to upload a video on it. The video he released was named 'Me at the zoo' and as of 2017 has reached 36 million views. Many of the core components of PayPal, including its real-time anti-internet fraud system, were also designed and implemented by Karim. 
28/10/1979
Youtube
0.14
2005
122
Pete Cashmore
is the CEO and founder of the popular blog Mashable, a Technorati Top 10 blog worldwide. He grew up in Banchory and founded Mashable in Aberdeen, Scotland in 2005 at age 19.
18/09/1985
Mashable
0.12
2005
123
Noel Biderman
is a Canadian Internet entrepreneur, former sports agent, and business marketing and operations specialist. Biderman has occupied roles as corporate President, CEO, COO and International Lead for businesses that have operated in 58 different countries. Biderman is the former CEO of Avid Life Media and was the Chief Executive of parent company extramarital affair website Ashley Madison.
01/01/1971
Ashley Madison
0.10
2001
124
Andy Dunn
is an American entrepreneur and the CEO of Bonobos Inc., the parent company of Bonobos (apparel) and Maide golf. Dunn has served as CEO since co-founding the Bonobos brand in 2007. In 2013 he launched golf apparel brand, Maide, under Bonobos Inc. In 2011 Dunn co-founded the angel investment firm, Red Swan Ventures, which is focused on building consumer Internet companies.
20/02/1979
Bonobos
0.10
2007
125
Dara Khosrowshahi
is an Iranian-American businessman and CEO was born in Tehran, Iran, in 1969, and later moved to the United States. He earned his bioelectrical engineering degree at Brown University in 1991. He worked for Allen & Company immediately after graduating, USA Networks Interactive, and IAC Travel before landing a job with travel giant Expedia, Inc.
28/05/1969
Expedia
0.02
1996
126
Jason Calacanis
is an American Internet entrepreneur, angel investor, author and blogger. His first company was part of the dot-com era in New York, and his second venture, Weblogs, Inc., a publishing company that he co-founded together with Brian Alvey, capitalized on the growth of blogs before being sold to AOL. As well as being an angel investor in various technology start-ups.
28/11/1970
Jason Calacanis Blog
0.02
2003
127
Michael Arrington
is an American blogger, an entrepreneur. Michael Arrington earned his net worth by creating the website TechCrunch which he eventually sold to AOL. TechCrunch profiles other websites, products and startup companies.
13/03/1970
TechCrunch
0.01
2005